Life as a junior mining exploration company can be unpredictable.
And like any company dependent on a commodity price and public funds, Ottawa-based Everton Resources has battled through an uncertain past to face an unknown future.
Its history is unique; Everton began as an Alberta diamond firm, entered into the dot-com bubble during the early-2000s boom, then assumed its current form following a transition period in 2002-03. The company has never earned revenue.
Like most 'junior miners', Everton aims to acquire land, find promising results during surveying and subsequently sell it to senior-level gold firms like Barrick and Goldcorp who have the resources and capital for extraction.
2015: A year of setbacks
After years of relative dormancy, Everton was hit hard twice in 2015 by the $1 million write-off of a property in the Dominican Republic and the loss of $1.4 million on the re-sale of a property in rural Quebec.
Since then, the company has stabilized its losses but remains dependent on the external investment of shareholders.
Glenn Mullan, president of the Prospectors and Developers Association of Canada, says the gold sector has surged back after a dismal multi-year recession.

"It was a pretty bad place not just for investors but people in the industry — low morale, declining cash, all of that translated to very weak stock performances," said Mullan. "It's interesting to note the gold price has basically been flat the last year, but gold miners on the TSX exchange are up about 40 per cent."
Everton, however, has not reflected that trend and remains financed on a project-by-project basis — often having to wait for a fresh injection of capital before beginning exploration on acquired properties.
"Junior miners are always strapped for cash, anywhere," said Mullan. "Juniors are faced with very significant, expensive logistical hurdles, (operating) in places which don't have roads, maybe require helicopters…They always need financing and access to capital."
Properties in Ontario and Quebec
For Everton, which holds interests in Quebec and Ontario, efforts to raise capital are made all the more important by costs associated with domestic mining — something Goldcorp electrical supervisor Kevin Penney knows well.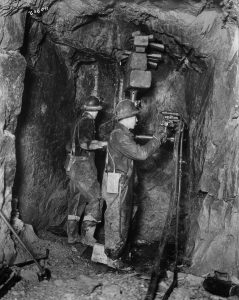 "Right off the top, the energy costs associated with operating and producing a daily quota are huge," said Penney. "Then there's labour costs — you have to retain people, fly them in (and) make them comfortable — and environmental regulations, which are a good thing but come at a high cost."
Everton owns a number of subsidiaries in the Dominican Republic, where it has been active for more than a decade.
Operating in Latin American countries presents a number of challenges that foreigners often underestimate, according to Carleton University resource policy professor Pablo Heidrich.
"Sometimes (junior miners) run into challenges because they do not have knowledge of the country or contact with local communities around the exploration site," explained Heidrich. "They can be suspected of doing things against the local community, (and) locals can be quite unwelcoming to the company unless (the company) 'prepared' the community…explained what they are doing."
The added red tape of operating in foreign countries (lawyers and legal fees, local taxes, etc.) makes failures like Everton's 2015 write-off of the Mermejal prospect in the Dominican Republic even more costly.

New partner needed for Dominican Republic exploration
Company CEO Andre Audet stated in Everton's most recent MD&A that further efforts in the Caribbean country will be contingent on finding a new venture partner.
Audet has been involved with Everton since its transition from dot-com to exploration in 2002, and owns a 1.4 per cent stake in the company; company CFO Lucie Letellier has held similar positions with a number of other publicly-traded Canadian companies.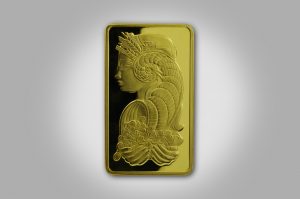 Like any junior miners, the company's future is constantly up in the air. The price of gold could recover, remain stagnant or continue to sink, interest from investors may dry up and the hundreds of other mining companies in existence could shift the market.
Everton may — as it did in the early 2000s — switch industries in an effort to capitalize on a boom.
"Hand-in-hand with mining and exploration is capital raising — it's not long (between) a company talking about how good their projects are (and) telling you how much money they need," explained Mullan. "When the sector gets bad enough and goes into a recession, companies start changing their focus. Shareholders demand it, directors are under pressure."
While a number of other Canadian junior miners — most notably Affinor Resources, a penny-stock exploration company which jumped to a peak of 0.97 during the summer of 2014 — successfully jumped to the marijuana industry, Everton has stayed put.
The bottom line: Whether or not Everton remains in the gold exploration industry will boil down to whether sufficient capital is found.