Small business owner Cat Campbell is one of many in Ottawa striving to survive on her own in an industry that produces more duds than studs.
She can design Spiderman, your dog, your dream car, and even your purse. And she does it with flour, sugar and eggs. It is cake at its finest.
Here is the story of Cat Campbell, also known as the Cake Whisperer. She does not stroll the streets, rolling around $15,000 cakes like the Cake Boss everyone knows about in New York City. But she would like to.
She is a small business owner. New to the game since 2012, her business, the Cake Whisperer, faces a daunting task considering the food industry has one of the highest failure rates according to Industry Canada.
"Failure is really scary," says Campbell. "When you are running it, it is all on the line."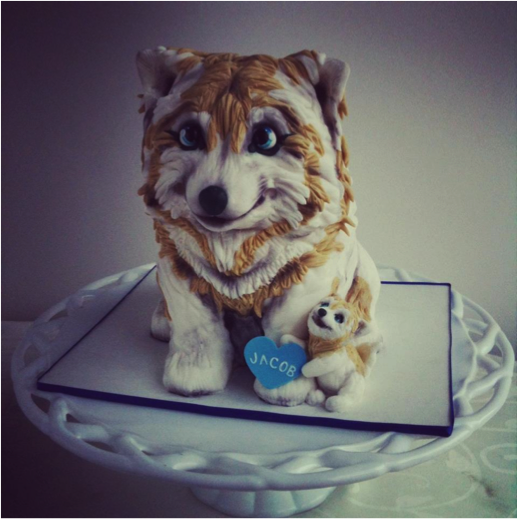 And it really is all her. She deals with the clients, the contracts, the feedback, and, well, she also bakes the cake.
All the fluff and style is inspiring, but owning a small business is about gaining an edge over the competition. A former graphic design student at Algonquin College, Campbell, uses social media to connect with customers.
Social media has its limitations. Owning a small business goes beyond the "likes" and "shares" of friends and family. It is all about branding.
"You have to make sure that you come across as a professional," says Bronwyn Mondoux, a graphic design professor at Algonquin College. "You have to build an impression and build a reputation."
BRANDING OVERLOOKED
Mondoux, who is also the creative director at Cinnamon Toast New Media, a local graphic design firm, says branding is often overlooked because it can be expensive.
Campbell went to Cinnamon Toast New Media for branding advice. Together, they created a logo, which then inspired business cards, signage, and a website design.
"She has a very defined personality" says Mondoux, speaking of Campbell's potential. "I think she could take over much more than Ottawa."
Now armed with a website, a marketing plan, a unique logo and a steady growth of clientele, Campbell says staying fresh is essential. In Ottawa, the cake business has not seen booming growth, but getting her feet wet is exactly what Campbell needs to grow her business.
"Ottawa is a good place to start, but it is also intimidating because people do not realize how much custom cakes cost," says Campbell. "They watch Cake Boss and they see all these cakes, but the show does not tell you that they are all over $15,000."
MARKET KNOWLEDGE
Knowing your price market is a challenge; companies usually have staff dedicated to this task. But Campbell, working solely out of her parents' kitchen, does the pricing herself. A wedding cake, her most profitable craft, varies in size and ranges from $5 to$15 per serving depending on the intricacy of the design.
There is a lot more needed to succeed in owning a small-business, but government lingo adds another level of complexity. There are regulations, tax requirements, name trademarks, and other regulations; listing these government requirements would be utterly boring. But small business owners beware, because being your own boss has a fine print: the government is always watching.
Without constant exposure, business savvy advice and a steady stream of clientele, Campbell's cake business could become just a whisper in Ottawa's past. It is harsh and cut-throat, but that is the truth for owning a small business in Ottawa.