A project meant to revamp the sewer system of a small northern Ontario lumber town 30 years ago has turned into a much-needed sanitation solution for a rising number of communities worldwide.
Clearford Water Systems Inc. has developed sewage technology that is less costly and less water intensive than conventional gravity-assisted sewers — and now the smelly sludge can be salvaged and turned back into clean, drinking water.
It's all part of a process recently rebranded as Clearford One, an end-to-end provider of wastewater collection, treatment and safe, drinking water. With ClearDigest, ClearConvey and ClearRecover as its core products, Clearford One "digests" solids at the source, transports the sewage to a treatment plant and finally sends treated water back through the pipes.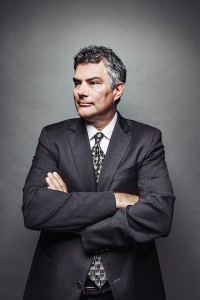 "What we do is essentially try to pre-process the sewage right at source in the ClearDigest tanks and then only move the liquid portion of the sewage to final treatment, whereas traditional systems try to move the entire sewage to a centralized point for treatment," Clearford's chief executive Kevin Loiselle says.
"Three-quarters of the processing is done in our tanks, so the treatment plants can be half or less the size of what they typically are in terms of physical footprint," Loiselle says.
Clearford's technology costs about half as much to set up and operate as its competitors' centralized gravity sewers, he says. Company documents outline that the small bore sewer requires less water, uses a smaller pipe and decomposes solids using naturally occurring bacteria. The decomposition process generates clean water and clean-burning biogas that can then be recovered to produce energy.
Formerly known as Innovative Sewer Systems Inc., the company dates back to 1989 when it took on a project commissioned by the Ontario government to develop a "cost-effective solution" to deal with wastewater in Field, Ont. The remote, densely forested township needed to modernize its sewer system and, with financial backing from the province's Ministry of Environment, the company designed, installed and monitored its first-ever small bore sewer.
Domestically, Clearford provided sewer solutions to a handful of communities in Ontario. It snatched contracts for Wardsville in 1999; the Township of Cramahe in 2003, servicing namely its landmark Big Apple Theme Park between Kingston and Toronto; and last year, the Fetherston Mobile Home Park near Kemptville.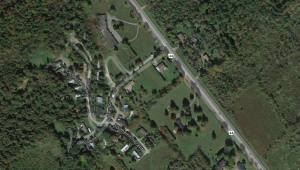 Today, the company is shifting its geographic focus abroad.
Sabrina Tsai, analyst focused on the water technology sector for Sustainable Equity Research Inc., an independent research boutique based in Vancouver, says Clearford has to move out of stagnant water infrastructure markets like Canada if it wants to grow its business.
"Wastewater infrastructure in North America is pretty much set. It doesn't make sense to tear out (existing sewers) and build new ones," Tsai says, adding that replacement costs outweigh the value added by Clearford's system in municipalities where wastewater is already managed. "But in countries like India and China, they can build brand new systems."
That's precisely the company's aims: win contracts in parts of the developing world such as India, Columbia and Peru, where water is scarce and sanitation increasingly prioritized.
On top of spreading its wings internationally, Clearford announced on Nov. 19 that it acquired, for $2.5 million, a 90.5 per cent interest in UV Pure Technologies Inc., a Toronto-based developer of ultraviolet purification systems.
Clearford used to be a customer of the company, using UV Pure's proprietary Crossfire technology in its sewers to treat the water.
"Clearford has systems in the ground and proven results, so their job now really is to move up that revenue curve," UV Pure's chief executive Rick VanSant said in an interview. He added that the merger will allow Clearford to leverage its position against other competitors in the race.
Other industry leaders include Trojan Technologies, a London, Ont.-based UV disinfection technology firm, and Oakville, Ont.-based Zenon Environmental, now acquired by General Electric Co., which produces membrane technology to treat soiled water. Both subsidiaries are each raking in more than $50 million in sales, according to Industry Canada's website.
The latest Cleantech Industry Report by Analytica Advisors Inc. highlights that Canada's export revenues for the clean technology industry in 2012 were about $5.8 billion, with 42 per cent of export sales realized in markets outside the United States.
Céline Bak, president of Analytica Advisors, says water infrastructure investment has been "very slow" in emerging economies until now. "It's important for companies to provide more comprehensive solutions to their customers," she said about the acquisition of UV Pure.
Byron Capital Markets Ltd., an investment dealer that shut its doors earlier this year, called the clean tech company a "speculative buy" in a 2012 research report. That report predicted strong price hikes for Clearford's stock as the company expands into the developing world.
The company's common shares, so far, have only traded as a penny stock. Clearford's stock price capped at 98 cents between June 22 and June 26, 2001 — the days leading up to Red Oak Trail Corp.'s acquisition of the company's voting shares. Red Oak, a TSX-Venture company, had bought all of Clearford's 200 million common shares when it went public in 2000.
More recently, with its recent acquisition on Nov. 19, Clearford's stock price rose from about 9 cents per share to 11 cents, the highest peak since May. As of Dec. 4, the company's market capitalization was hovering around $7.75 million, down from $10 million in 2012, and its stock was trading at 11.5 cents per share.
Third-quarter results released Nov. 26 show its quarterly loss deepened to $1.4 million in the three-month period ending Sept. 30, from $760,000 in the same quarter a year earlier. Clearford's long-term debt rose by 13.5 per cent to $9.5-million from $8.4-million in the same quarter of 2013.
"While key financial results were disappointing in the current quarter as certain of our signed projects have been delayed into fiscal 2015, the reception of our Clearford One system, particularly in Ontario, Colombia and India, continues to be very encouraging," Loiselle says about the company's third-quarter performance.
The Ottawa company has about 45 projects worth $25 million currently on the table, he says. It expects increased domestic interest in Clearford One with the addition of UV Pure as well as growth in emerging economies.
"We've got some advanced discussions with them and are very close to having a demonstration site in India under the World Bank program," Loiselle says, hoping to tackle India's rural sanitation problem, which Monitor Deloitte pegs as a $25-billion US market.
"Once we can get that in place, this company will be moving to the next level."