Changes in corporate strategy introduced almost two years ago are paying off for Ottawa-based Intouch Insight Ltd.
In January 2016, the company, that provides mobile-based market research and analytics software for enterprise clients, announced it would launch a new brand, product suite and website. These changes were designed to better suit its newer developments, according to a November 2016 article published by NewsWire.ca, a publication designed for companies to distribute their news releases to Canadian customers.
Intouch's latest financial report, which portrays its operating and financial results for the quarter ended September 30, 2017, shows a 15 per cent growth in revenue – to $3,669,451 from $3,187,766 in 2016 in the same quarter this year.
The key to its success has been its recurring software revenue, which increased by four per cent during the third quarter of 2017 to $618,217 compared to $592,915 in the same quarter last year.
"By reviewing their financial reports, you can see that their product rollout and their rebranding has helped them start profiting more and make their market larger. If they win on that, and they keep up their patience, they can harvest on this for a while," says Michael McIntyre, an associate professor of finance at the Sprott School of Business at Carleton University.
Early user of kiosks
Ottawa-based Intouch Insight provides mobile-based market research and analytics software for enterprise clients.
Its client base includes many Fortune 500 customers and has concentrations in the retail, food service & hospitality, gas & convenience, financial services, automotive and pharmaceutical industries.
Its mandate, as emphasized on the Intouch website, is "collecting insights to drive business improvement."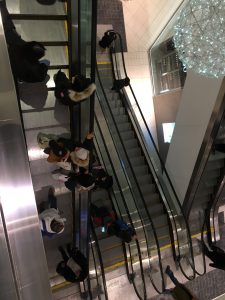 Founded in 1992, Intouch was the first market research company to develop kiosks to collect mobile electronic data in the field. Since then, it has employed new strategies such as mystery shopping, event marketing, and survey strategies to collect data from consumers for the sake of helping clients better its business operations.
Now, more than 25 years after the company's founding, it has changed considerably, and evidently, for the better.
Rebranding and revolutionizing the company
Right before its official name change, Intouch rebranded its mobile auditing software from "OpsMatrix" to "IntouchCheck," in preparation for its larger rebranding.
In March 2016, Amar Makim, the company's product sales & support specialist, explained in a news release that  "this [change will] better align with our other Intouch products and corporate vision."
Its rebrand has successfully propelled its revenue growth, and its share price has reflected that success, more than doubling in the last year.
Future growth plan and software development
For an analytics company like Intouch,  software development has been the driving force in revenue growth.
Cameron Watt, Intouch's president and chief executive officer, says via email that the company is currently "focusing [its] resources on a new software product in the Customer Experience Management ("CEM") space which [they] expect to drive the future growth of the company, including those from recurring software sales."
He adds that the company is focused on competitiveness. According to Watt, this is done "to ensure that [they] not only have credibility but also the strong ability to compete with our knowledge and experience."
"To me, they show every sign of being smart," said McIntyre, "there's a niche for this [analytics] industry, and there aren't as many players yet, so they are doing pretty well for themselves in my opinion."
Concerns on performance and the industry
As a publicly traded company, Intouch Insight has been very cautious in revealing future growth plans and possible concerns on its software's performance.
For example, the Intouch website is generally vague about exactly what specific services it offers clients other than mystery shopping and its mobile auditing software. McIntyre believes, however, that it is doing this purposefully so as not to reveal its exact services to competitors – a business model of strategic importance in the analytics field.
"I think they're being intentionally opaque because I've noticed they have a focus on competitiveness, focus on timing, and a focus on their platform," said McIntyre, "they're not stupid, they know exactly what they're doing."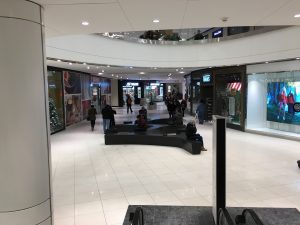 And it's working well for them. Its most recent expansion was in December 2016, when it bought out mystery shopping and consulting company RetailTrack, a fellow Ottawa business. After this purchase, Intouch reported that its revenue has risen to $3.8 million from $3.5 million for the period ended on June 30, 2017, resulting in a six per cent increase from the corresponding period in the previous year – perhaps due to the increase in clientele that occurred when RetailTrack merged its customers with Intouch.
Intouch has proven, throughout its more than 25-year existence, that it is a force to be reckoned with. It is impressive that they have survived this long and that they continue to make a profitable revenue in a competitive data harvesting industry.
"Although their profit is small, I think this market is only going to get bigger," McIntyre said, "and I think they're only going to get bigger with it."