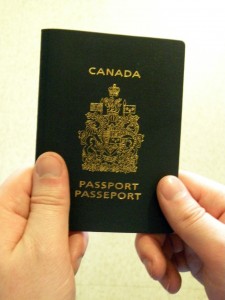 With student debt at an average $27,000, according to the Canadian Federation of Students, and the cost of travel steadily increasing, packing up and leaving town can seem more like a retirement dream than a young person's rite of passage.
But David Cray, a professor at Carleton University's Sprott School of Business, recommends that young people don't need to miss out on an opportunity to travel if they are resourceful.
People who plan to work or volunteer during their travels may find their experiences fruitful for their future, says Cray. Those who find opportunities abroad will widen their network and widen their life views. These are all attractive qualities future employers will be interested in, says Cray.
Christopher Mariano, who is graduating from Carleton University's Bachelor of Environmental Sciences program this spring, is following Cray's advice. Mariano, who has applied for an English second language teaching position in Japan, says he wants to explore the world but also wants to make sure his adventures abroad are sustainable.
"Any expenses I would have in the country I move to would be similar to here, and so I am capable of supporting myself," says Mariano. "I would be paying rent and have a job, whereas if I stay in Ottawa I would be paying rent and looking for a job."
Mariano will find out in April if he got the job in Japan. His backup plan is to move to England to work part-time. Either way, Mariano plans to experience life like the locals, gain valuable experience, and most importantly not add to his debt.
Despite the lure of seeing the world, some young people do not foresee an opportunity anytime soon. Colleen Lowrie, who graduated with a  social sciences degree at the University of Ottawa, says that her other priorities, like getting a master's degree, take precedence.
"There is a good chance that I won't do much travelling until I'm much older," says Lowrie. "By the time I'm done school I'll want to have kids and I'll need money for that. It's unfortunate, but I'm not sure if I'll manage much travelling until my own children are in college or university."
It is important for everyone to consider other obligations before travelling, says Lorna Unger, the International Exchange Coordinator for Carleton's Sprott School of Business. Paying for education and buying a home are also important life decisions, she adds.
Melissa Archibald, a graduate student at Dalhousie University, says she would like to travel more than she already does, but financial obligations are holding her back from her adventures abroad for now.
"I think I may regret travelling so little, but when you have no way to finance it…" Archibald explains. "I also feel that the instances I have travelled have given me new experiences that I can draw on later in life."
But travelling and education do not need to be separate. As an international exchange coordinator, Unger has set up many students with opportunities to study abroad for a year. The program Unger manages for the international business students will cost the participants the same amount as their regular tuition plus extra living expenses, she says.
Cray had helped create the international business program at Carleton. He says studying and working abroad are both impressive to employers that are looking for workers who can stand on their own two feet.
But travelling young is not the only way. Although it might be more difficult to travel with a family or while settled in a career, if the means are there then "always travel, no matter how old," encourages Cray.