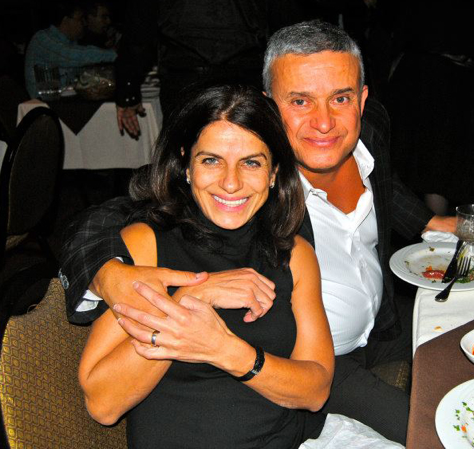 The thing about good business ideas is that they don't always come to people when they've had years to save, when they're free from debt, or when they're in an ideal financial position.
Most successful business people however will tell you that the longer you linger on an idea rather than act on it, the less chance you will have of success.
"If I have a business idea and I believe in it very strongly, I wouldn't wait. I would never hesitate in starting a business. Hesitation kills a lot of projects." Joe Hamadi is the president and CEO of Sora, a group of construction and development companies.
In 1991 Hamadi, a civil engineer by trade, was managing a construction company. A sub-contractor approached him, he had some machinery and a strong work ethic, but he had a hard time managing his business and needed some help. Hamadi saw an opportunity.
He became one of three partners in the business. They started with a handful of employees and they "worked really hard." By 1992 the business had doubled, and continued to grow exponentially in the first few years. By 2007, Hamadi says Sora had about 100 employees.
SAVING HIS SALARY
But in 1991, Hamadi couldn't have known that the business would be successful. He had a toddler at home and a baby on the way. He had a year's worth of salary saved up for his family to live off of. For Hamadi, it was double or nothing.
Like any business, at the time it was a gamble. "I could lose about a year of income and get some debts from the business that I had to repay," Hamadi says. "But what's the worst thing that can happen? If you try for a year and it doesn't work out, you can always go back and work for somebody else."
Hamadi says his success is thanks to his risk-taking, outgoing personality guided by his "gut feeling."
Yet, while Hamadi's business continues to thrive after 21 years, in about the same time over 11,000 businesses have gone bankrupt, according to Statistics Canada's Key Small Business Statistics 2012. According to the same report, only about half of businesses survive more than five years.
With such uncertainty behind starting a business, it becomes difficult to assess the validity of your "gut feeling."
James Bowen is an instructor at the University of Ottawa. He teaches entrepreneurship courses and is a successful business man having started his first technology-based company at the age of 21 while still an undergraduate.
Bowen says over the years, he's come to see some common factors, beyond a strong gut feeling, that can make or break a person's chance at a new venture.
NO QUICK RICHES
"The worst reason a person can go into business is if they expect to get rich quickly," says Bowen. People who enter a venture with a short-sighted focus on profits, he says, are likely to fail or be disappointed.
Bowen says his students and mentees are often surprised at the level of competition in the world for new ideas. He says entrepreneurs starting out usually struggle with two things. "First, it's the amount of time involved. Second, it's actually finding an idea that 10 million other people aren't already working on." For Bowen, being too rash can actually lead to a business downfall.
Hamadi's safeguard against pursuing an exhausted idea is taking some time to study the business case carefully and ensuring it's viable. This is different than hesitating, he says.
Arnold Leung knows taking an opportunity the moment it arises. Straight after graduating with a commerce degree from the University of British Columbia in 2007, he immediately launched Appnovation, a web development company. His business profits  from customizing open-source software, software that is free for users, in order to suit business needs.
Appnovation was on Profit Guide's Profit Hot 50 list in 2010 and 2011, an award granted to extremely high-growth new companies.
DON'T WASTE TIME
Like Hamadi, Leung says the sooner you act on a business idea, the better. He says as a younger business person, he has an advantage when it comes to taking risks.
"Being young means that I have the ability to recover more easily than if I had family, kids, a mortgage. Things like that really chain a person down. When you're young, if worse comes to worst you can move back in to your parents house while you get back on your feet."
Leung however, cautions that business is not for everyone. He says the key is being able to focus on one thing, and having the perseverance to succeed.
"Focus on starting something that you know how to sell. It doesn't need to be the most glamorous thing on earth. Not everyone can start Facebook.com."
Ultimately, Bowen, Hamadi and Leung say that entrepreneurial success is possible for those who are motivated enough to see a good idea through, but those who wait might miss opportunities for lifetime success.