A November 7 World Health Organization (WHO)  guideline recommended countries ban the use of medical antimicrobials for growth promotion in food-producing animals in response to a growing world crisis of human antibiotic resistance.
An Ottawa-based life sciences company said it has a workable alternative to solve the problem .
Avivagen Inc.'s patented product, a natural health optimizer named OxC-beta, works as a natural substitute for antibiotics now given to animals such as poultry, pigs and cattle. Beginning in 2005, the company has spent more than a decade developing the alternative.
OxC-beta is derived from the company's discoveries about carotenoids – organic pigments produced by plants and algae. The result of that work provides a non-antibiotic means of maintaining optimal health and growth for animals. Instead of having direct antibiotic properties to suppress disease, OxC-beta is designed to strengthen animals' immune systems to avoid diseases.
"What we do is a technology that nobody else has," said Drew Basek, the director of investor relations at Avivagen.
Overseas market
Basek said OxC-beta is approved for use in the Philippines and Taiwan, and should be approved in South Korea by the end of this year. However, due to strict regulations for the life sciences industry, Canada may be one of the last countries to approve its use for animals.
"It's a shame. It's embarrassing. It's crazy," said Basek. "They should be happy about us. We've got a solution for a world crisis."
A 2014 WHO report noted that globally 480,000 people each year develop multi-drug resistant tuberculosis due to the overuse of antibiotics.
"If we don't identify an alternative, we are in trouble," said Thien-Fah Mah, a biology professor at University of Ottawa. "(Antibiotics resistance) will kill more than cancer by 2050."
Europe banned the routine use of antibiotics in livestock feed in 2006, according to Mah. She sees a huge market potential for Avivagen.
Basek said OxC-beta should be approved in Canada next year but Avivagen doesn't see its home country as its priority. Its major markets are in Asia, U.S. and Europe. For instance, working with UNAHCO, a Philippine company , OxC-beta products helped Avivagen earn $144,217, which formed 90 per cent of its third quarterly revenue in 2017.
Financing challenge
Despite the urgent demand for an alternative, financial analysts noted that Avivagen's biggest challenge is ensuring its access to the capital.
The company's net loss grew by 52 per cent to $1.3 million for the third quarter ending July 31, compared with a loss of $833,409 a year earlier. Avivagen reported a $2.8-million loss in the fiscal year of 2016, compared to a loss of $2 million in 2015.
"If you look at the history of a lot of biotech companies, some of them never make money at all," said Basek.
Though Avivagen's shares are traded on the TSX Venture Exchange under the symbol VIV and the OTC Pink Market under the symbol CHEXF, life sciences historically have difficulty in finding investors, says Jason Field, the president at Life Science Ontario.
"There is lots of money on the public market on the TSX for mining and resource companies, but very little actually flows to life sciences," said Field.
Basek adds the company is in the process of raising more money. It announced a successful completion of a private placement financing for $4 million on November 30.
Still many possibilities
Avivagen could receive financing from venture capitalists, says Diane A Isabelle, the international business professor at Carleton University.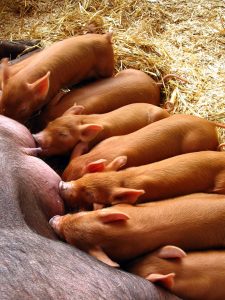 She suggested over the longer term, once the company establishes a strong foothold in foreign markets, it could beef up its commercialization in Canada and tackle aggressively the animal market segment here.
Basek said that Avivagen will soon add a new board member, a well-known person in the biotech and health industry, which he believes will bring a huge experience to the company and serve as an endorsement for its products . Although Avivagen has had three CEOs in last five years, the company continues to look for someone to lead its overseas market development .
Avivagen also expects to sign deals with large companies in U.S. and China in the coming years.
"The next twelve months for this company are going to be very pivotal," said Basek. "A potential human application for OxC-beta might split the company into two. But I mean, it is still on its road. There are a lot of different possibilities."