Ottawa junior mining company Northern Graphite is still on the long winding road to be first to build a working graphite mine in Ontario in more than 25 years.
The company's press releases tell all: every year, CEO Gregory Bowes says construction of its open-pit graphite mine is around the bend. Northern Graphite, created in 2002, owns the Bissett Creek Project, a 2,967-hectare property approximately three hours northwest from Ottawa.
In 2010, Northern Graphite released a statement which said Bowes hoped to break ground within a year and a half. In 2011, Bowes announced he was hoping to start building in the first part of 2012. In 2012, same thing: following a feasibility study, which would only take six months, construction could finally start. In 2013, Bowes made the assertion 2014 would be the year. Construction is still pending.
The company still needs to finalize permits, and raise $101.6 million, including a $9.3 million contingency. On Nov. 2, it announced its plans to complete a private placement of 3.33 million shares to bring in $1.5 million. Costs fluctuate from year to year, as the company conducts tests, hires consultants, or purchases equipment. Northern Graphite hired three consultants in 2016. It also spent more money in its most recent quarter, with its losses increasing to $186,107 from $169,549. As of Sept. 30, Northern Graphite has spent $11.9 million on exploration and evaluation of the Bissett Creek site since 2009.

Ontario's graphite potential
Northern Graphite says there's great potential for graphite mining in Ontario and it will be able to offer a good alternative in the graphite mining market, currently dominated by China. Western graphite producers were put out of business in the 1990s, with the rise of China's presence in the market.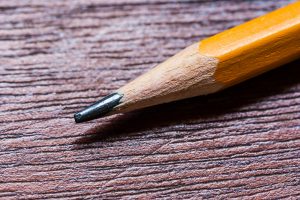 Graphite is a crystalline carbon which can resist extreme heat, and doesn't react in contact with most materials. It's useful for lithium-ion batteries used in electric cars and is in much greater demand than before. In 2012, prices peaked, but since then, prices have dropped 50 per cent.
The company says the high quality and characteristics of its large-flake graphite sets it apart, as graphite is evaluated and marketed on its flake size, purity and other properties.
Experts in mining engineering and geology say the future dominant source of graphite supply will not be in Canada, though Ontario does have mining potential. If American car manufacturers such as Tesla request local supply, then Northern Graphite has an advantage, says André Tessier, geologist with Ontario's Ministry of Northern Development and Mines (MNDM).
"A lot of these battery suppliers like to get local supply of graphite," he says.
The importance of purity
There are three different ways to purify graphite, which adds value, and Northern Graphite is seeking a higher purity for its graphite.
"That's where your price for the product can go up thousands of dollars per tonne," says Tessier.
Junior exploration companies competing with Northern Graphite in Ontario include Ontario Graphite, located in Kearney, and Zenyatta, based in Thunder Bay.
"It's almost like they're not in competition for mining. They're in competition to prove up the best deposit for the highest grade and the best quality of graphite," says Peter LeBaron, another geologist with MNDM.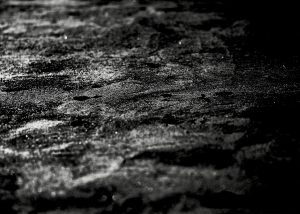 In 2011, Northern Graphite was focused on developing a graphene product, a thin lattice used for display screens on electric circuits and solar cells, among others. On Sept.14 2017, Northern Graphite's focus shifted when it announced its intention to upgrade graphite concentrates into spherical graphite and expandable graphite. Spherical graphite is found in the anode for lithium-ion batteries and expandable graphite has various uses.
Mining in the 19th century
In the mid-1890s, graphite was produced at the Black Donald Mines in the township of Madawaska, which is about two hours and a half west of Ottawa. The graphite was mined for lead pencils, stove polish, metallic paints and lubricant for heavy machinery. The mines were abandoned in the 1950s. It was a different time, though Ontario Graphite produced in the mid-1980s for a short time.
"There's a lot more competition in the world now," says LeBaron.  "That's going to be a little more difficult to overcome."
Boyd Davis, consultant with Kingston Process Metallurgy, is blunt in his assessment of graphite demand in Ontario. "There's no demand for graphite in Ontario," he says.
Junior mining companies like Northern Graphite are a big investment risk, and offer no guarantee, he says. Building a mine is a naturally lengthy and expensive process.
Slow provincial approvals
Bowes expressed frustration in an earlier press release for the time it took MNDM to review a mine closure plan. He argued Bissett Creek is a "relatively benign operation with no major environment issues," struggling to see why a 45-day approval process took seven months instead.
"There's not only permitting but there's also very stringent environmental process that needs to be adhered to," says Tessier.
Graphite mining creates great environmental concern, especially in China. China's graphite industry uses a hydrogen fluoride solution to purify graphite, which is a dangerous industrial chemical. In May 2017, the country announced it would try to reduce smog and emissions by closing some open-pit mines. However, it's unclear to what extent and how its graphite production will be affected by those changes.
Even if China's production is set back, there are other global players larger than Canada.
Syrah Resources, a mining company located in Mozambique, might become the next largest graphite mine. LeBaron explained the Mozambique deposit has one billion tonnes of potential, whereas Northern Graphite only has 69.9 million tonnes.