Starting the New Year, Ottawa entrepreneur Colin Ford decided to do the unthinkable – open a high-end restaurant while Canadians are barely recovering from the recession.
His plan for the success of his new MVP Lounge is not that crazy. Many Ottawa restaurants did surprisingly well last year, despite nation-wide economic hardships.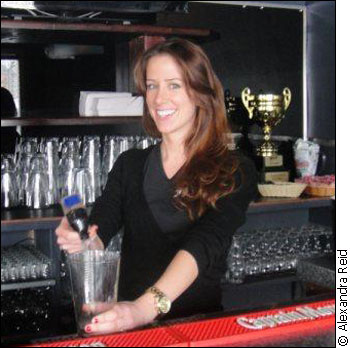 Ready for customers
"It is a big risk," says Ford. "But we are confident in the Canadian economy. It will bounce back."
Ottawa restaurant owners kept relatively strong businesses throughout the recession thanks to the steady government jobs of their customers.
According to Statistics Canada, Ottawa-Gatineau employs the highest number of federal employees in Canada, representing 19.7 per cent of the areas total employed labour force.
"We have been insulated in Ottawa from the unstable national economy because of government employment," says Andrew Sharp, an economist from the Canadian Centre for Living Standards.
Elie Khalil, manager of independent pub Arrow and the Loon, says his business was affected very little.
"Our profits remained steady because 25 per cent of our customers work for the government," says Khalil. "Even though all my expenses were up – labour, rent, and utility – we did very well last year."
However, on a national scale, the recession forced restaurants to raise menu prices and cut employees to stay financially afloat. Last year, Ontario's restaurant industry experienced the most dramatic loss in average unit volume in the country, plummeting to $25,800 below the national average from $20,300 above the national average in 2003.
Coast to coast losses
The effects of the recession did not go unnoticed in Ottawa either. Some restaurants closed because of a combination of economic hardships and other profit-hindering factors. For instance, Bank Street reconstruction began in the midst of the recession. The inability for customers to get to or park nearby forced long established Spanish restaurant Don Alfonso and bakery Maison Baguettes to close. Other restaurants along the street struggled on the brink of failure.
Both Khalil and Ford say serving local and organic food will help attract more customers as the economy recovers.
"This way, we will be able to offer our customers better food while keeping prices low," says Ford.  "As customers get more discriminating with their disposable funds, we knew we would have to provide good food that is properly priced."
One local company that has done extraordinarily well throughout the recession is Beau's All Natural Brewing Company, located in Van Kleek Hill. It has grown by 300 per cent between 2008 and 2009. Beau's sells its organic lug tread beer to more than 100 restaurants and bars in Ottawa, and more than 230 in eastern Ontario.
"We have not had any problem with growing our sales through the recession at all," says co-founder Steve Beauchesne. "Ottawa is a key market for our company."
Going local
Beauchesne says that the recession has coaxed people into discovering local beer and food and this has increased the prosperity of Ottawa restaurants.
"Imports are down and people are starting to realize that supporting their local markets is the right thing to do," says Beauchesne. "An overwhelming majority of the bars that have us on tap are doing really well."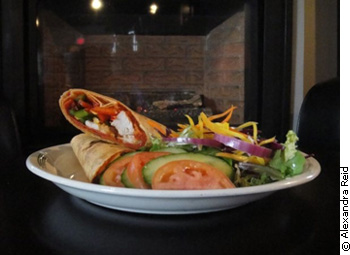 Now serving.
The Canadian Restaurant and Foodservices Association predicts a slight upwards growth for the restaurant industry for 2010. Real growth of full-service restaurants could be 0.1 per cent where as limited-service restaurants could grow by as much as 1.2 per cent.
But as the Canadian economy begins its long road to recovery, other hardships loom on the horizon for local businesses. Bank Street construction will continue through the Glebe this year that will hurt businesses as customers are discouraged from the area.
Also, the CRFA announced this month that Ontario's government will raise minimum wage from $9.50/hr to $10.25/hr on April 1. This increase will cost the province's restaurant operators more than $255 million in 2010.
Even though Ford has 20 years experience in restaurant management, he says he will have a hard time making a profit this year.